Chapter title: Mana enhancing service: A fresh approach to clinical practice
Author: Te Rukutia Tongaawhikau, PG Dip.
Affiliation: Problem Gambling Founders of New Zealand, New Zealand
Author: Bridgitte Thornley, R.S.W.
Affiliation: Problem Gambling Founders of New Zealand, New Zealand
Author Biographies:
Te Rukutia is a qualified Kaitiaki in Professional Bi-cultural Supervision (Kaitiakitanga, PG Dip Bicultural Professional Supervision). She currently leads PGF Services national public health team (Hauora Whānui) and holds a dedicated role with PGF Group as Kaiwhakarite, supporting Mana enhancing services across all aspects of the organization to reduce gambling harm through meaningful engagement. Te Rukutia, has supported tāngata Whaiora towards mauri ora; reconnecting to whānau and culture since 2002. She is active in her Hapū, from grassroots to seeking redress from the Crown. Te Rukutia has contributed to the establishment of integrated kaupapa Māori, trauma-informed interventions for women and youth for the Department of Corrections NZ.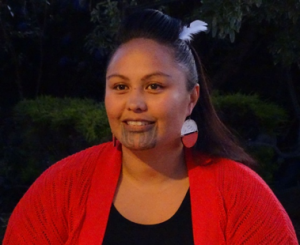 Bridgitte is a Registered Social Worker, qualified alcohol and drug counsellor, and a member of DAPAANZ. Her current role is National Director of PGF Services, a gambling harm counselling and public health service in New Zealand. Bridgitte has Postgraduate Diplomas in Social Work (2011) and Clinical Drug Dependence (1993). She has worked in the addiction sector since 1990 and in the gambling harm sector since 1999. Bridgitte had lived experience of addiction which enriches her knowledge and experience. This, and her conventional study, has enabled her to have a successful and rewarding career in the addiction field. Bridgitte is passionate about her work and leading a team of dedicated clinical and public health professionals committed to reducing the harm from gambling in Aotearoa.